Join Online Casino : Best Online Casino? : See All Casinos
Up-to-date best online casinos to join in June 2023.
---
Casinos on this page: Everygame - Jackpot City - Ripper - Zodiac
---
Join Everygame online casino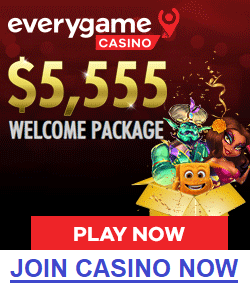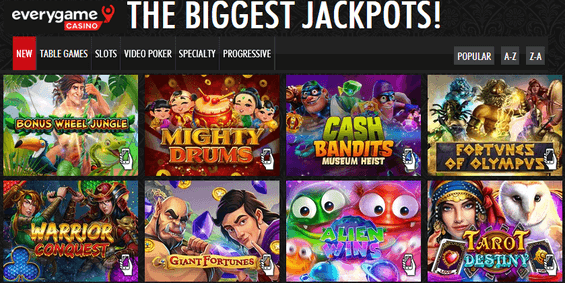 Join Everygame online casino and receive a 125% bonus up to $1000 on your first deposit. You'll get another $4555 in welcome bonuses + loads of free no deposit bonuses to keep you entertained.

Join Everygame Casino - Everygame info/review
Everygame Excluded countries: fortunately, Everygame is very much a worldwide operation and will welcome players from most corners of the globe. Still, as with almost every online casino, there are a few exceptions. The following countries are unable to join Everygame: Australia, Austria, France, Germany, UK. There are also some countries that CAN join Everygame Casino but NOT claim bonuses, as follows: Belarus, Bulgaria, China, Czech Republic, Greece, Hungary, Italy, Kazakhstan, Lithuania, Macedonia, Mauritius, Moldova, Montenegro, Peru, Poland, Portugal, Romania, Russia, Slovenia, Ukraine - this list can fluctuate so it's best to check for certain on Everygame's website when you visit to join the casino.
---
Join Jackpot City online casino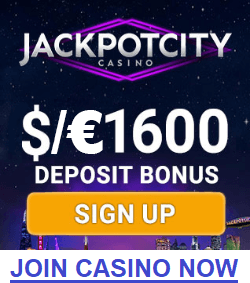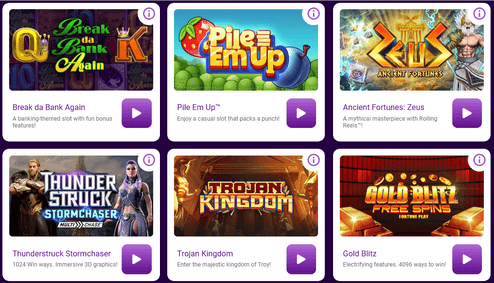 Join Jackpot City online casino and you can opt to receive a 100% bonus up to $/€400 on each of your first FOUR deposits - so up to $/€1600 in total.
Join Jackpot City Casino - Jackpot City info/review
Jackpot City Excluded countries: whilst Jackpot City is undoubtedly hugely popular in many parts of the word (Canada and New Zealand, in particular), there are a LOT of excluded countries including some huge markets such as Australia, Slovakia, UK and USA. This is a shame - in the past, before messy legal licenses and incompetent governments had their way, Jackpot City was available almost worldwide. We live in different times, sadly. Here's Jackpot City's lengthy list of excluded countries: Afghanistan, American Samoa, Andorra, Antarctica, Australia, Austria, Belarus, Belgium, Botswana, Bulgaria, Cameroon, China, Christmas Island, Cocos (Keeling) Islands, Colombia, Congo, Cuba, Czech Republic, Denmark, East Timor, Estonia, Ethiopia, France, French Guiana, French Metropolitan, French Polynesia, French Southern Territories, Germany, Ghana, Greece, Greenland, Guadeloupe, Guam, Heard and McDonald Islands, Hong Kong, Hungary, Iran, Israel, Lithuania, Macau, Malaysia, Martinique, Mayotte, Mexico, Micronesia, Mozambique, Myanmar, Netherlands, New Caledonia, Nicaragua, Nigeria, Norfolk Island, North Korea, Northern Mariana Islands, Philippines, Poland, Portugal, Puerto Rico, Reunion, Romania, Russia, Rwanda, Saint Barthelemy, Saint Martin, Serbia, Serbia and Montenegro, Seychelles, Singapore, Slovakia, Slovenia, Somalia, South Africa, South Sudan, Spain, St Helena, St Pierre and Miquelon, Syrian Arab Republic, Taiwan, Tanzania, Turkey, Uganda, UK, Ukraine, USA, Vatican City State, Venezuela, Virgin Islands (British and US), Wallis And Futuna Islands, Yemen, Zambia
---
Join Ripper online casino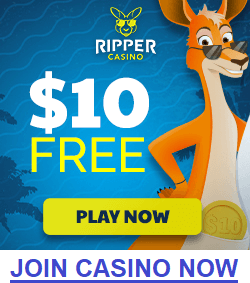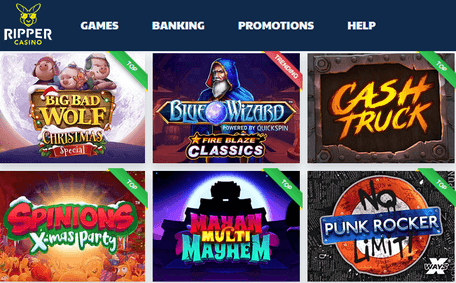 Join Ripper online casino and receive a $10 FREE sign-up bonus with no deposit required followed with up to $7500 welcome bonuses + 25-40% CashBack on All Losses!
Join Ripper Casino - Ripper info/review
Ripper Excluded countries: Afghanistan, Albania, Algeria, Andorra, Angola, Argentina, Armenia, Austria, Bahrain, Barbados, Belarus, Bolivia, Bosnia and Herzegovina, Brunei, Burundi, China, Curacao, France, Germany, Gibraltar, Grenada, Guadeloupe, Hong Kong, Hungary, Indonesia, Iraq, Israel, Italy, Ivory Coast, Japan, Jordan, Laos, Malaysia, Myanmar, Saudi Arabia, South Korea, Thailand, UK, Ukraine. Note to USA players: you're welcome to join and play at Ripper Casino from North America, if you DO NOT live in one of the following excluded states: Kentucky, Louisiana, Maryland, Missouri, New Jersey, New York and Washington
---
Join Zodiac online casino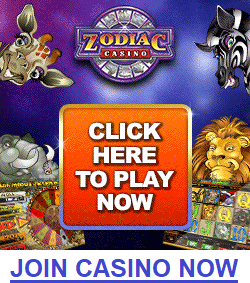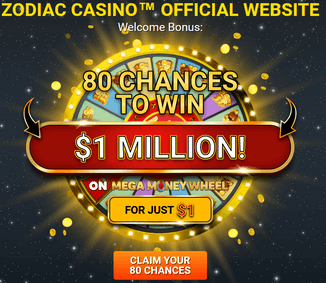 Join Zodiac online casino and deposit just $/€1 for 80 Spins to become an INSTANT MILLIONAIRE! Join Zodiac's list of PREVIOUS WINNERS and turn $/€1 into $/€1 million!
Join Zodiac Casino - Zodiac info/review
Zodiac Excluded countries: Afghanistan, Australia, Belarus, Belgium, Botswana, British Virgin Islands, Central African Republic, Congo, Cyprus, Denmark, Democratic Republic of Congo, Eritrea, France, Germany, Guinea, Hong Kong, Hungary, Iran, Iraq, Ireland, Italy, Liberia, Libya, Lithuania, Malta, Netherlands, North Korea, Norway, Pakistan, Philippines, Poland, Portugal, Romania, Russia, Singapore, Somalia, South Africa, Spain, Sudan, Sweden, Switzerland, Syria, Taiwan, USA, Zimbabwe
---
Games Providers - Join Microgaming Casino - Join SpinLogic/RTG Casino
Privacy Policy - Contact Us
---

Copyright © 2023 Join Online Casino